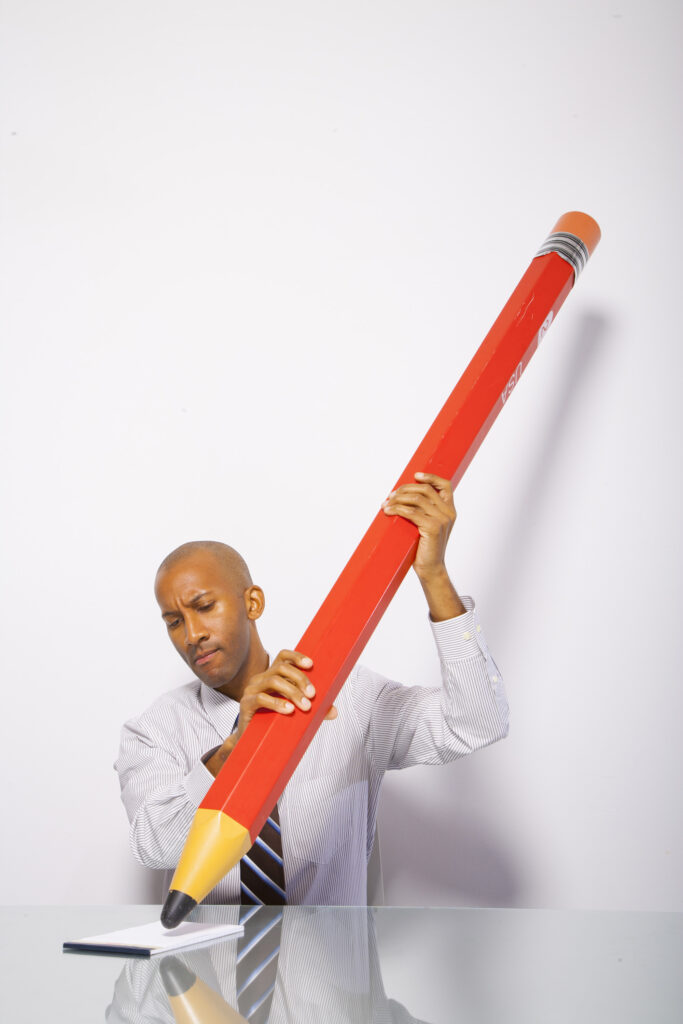 Let's create your first promotional video. First you will need to create a script. The script should have three components.
Opening or introduction which should consist of two to three sentences
Contain teaching points or steps. Keep this simple and use your charm when presenting
Closing which should be a call to action, or C.T.A. You will tell them what to do "next". Book an appointment. Add products upon their next visit. Refer a client for a prize or discount. Visit your web site.
Create a five-paragraph essay for your script.
From your script you should have developed five short paragraphs to express your message. Here's a tip: do not record all five paragraphs at one time. Why? It is easier to memorize a couple sentences than it is a full page of content. If I had done this with my first video, my 26 takes may have been only 5 to 10 takes. Be patient with yourself. Breaking up the recording also allows for cleaner transitions between statements allowing you to only have to memorize short statements instead of the whole script. Tip: use a teleprompter on your tablet or computer (download free from internet) or create cue cards and post on a display stand or chair. Just have fun and remember that you are the brand.
Let's revisit the script. Present a clear message. The purpose of your message may be to teach or create awareness of your services. So, your video may convey three steps, points or tips. Knowing the purpose for your message, your introduction may go something like this:
"Hello, my name is Charlene, and I am going to share three exciting steps for taking care of your style (manicure, skin, etc.), after leaving the business." Or, you may start with something like this: "Hello, are you frustrated with your current stylist? Does your beauty cut leave you feeling clipped? Does your pedicure leave your feet feeling rough? I'm Daunte and I am going to show you how to avoid these beauty tragedies by knowing what to look for when choosing a beauty service provider."
Next you will expound upon each of those three points, tips or steps.
The close. "To experience the service you deserve, and desire visit www.mywebsite.com today to book an appointment with me. I'm Charlene Cosmetologist, your professional beauty service consultant." Notice the close includes what is labeled a "call to action" or CTA. Your goal should always be to "tell" your viewer to do "something". And that "something" will be to tell your viewers how to engage with you or your business via web site, email, phone, text, to perhaps book an appointment or purchase a product.
The entire script, five sections (or five statements), will look something like this:
Opening (introduces you and what you are going to share)
Step one (point or tip),
Step two (point or tip),
Step three (point or tip),
Closing (contains summary and the call to action)