Integrating Social Media into Your Beauty Business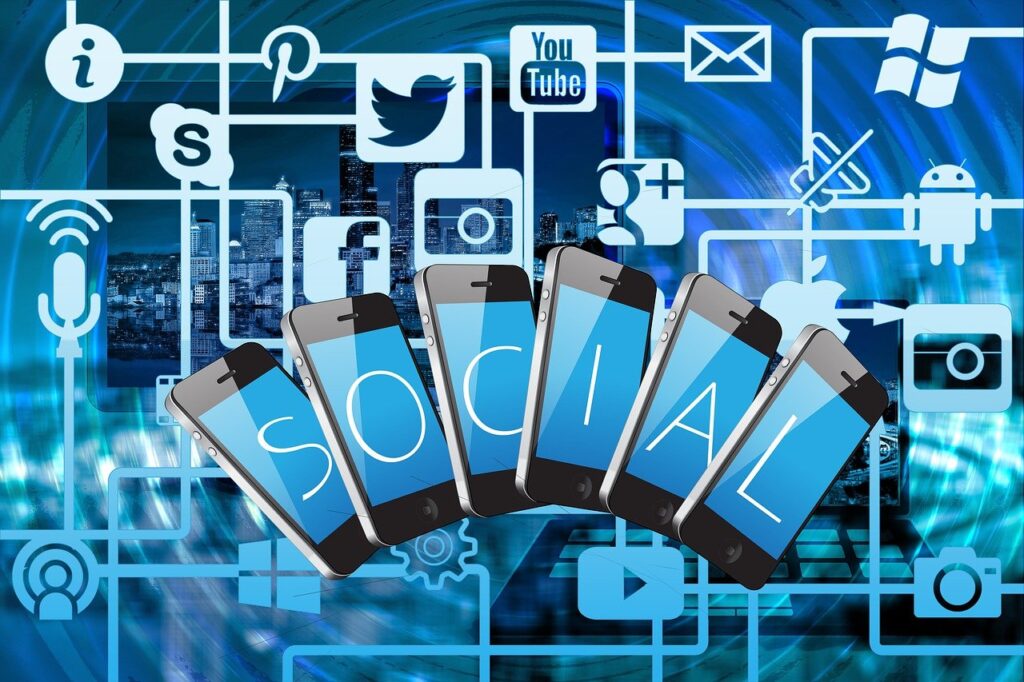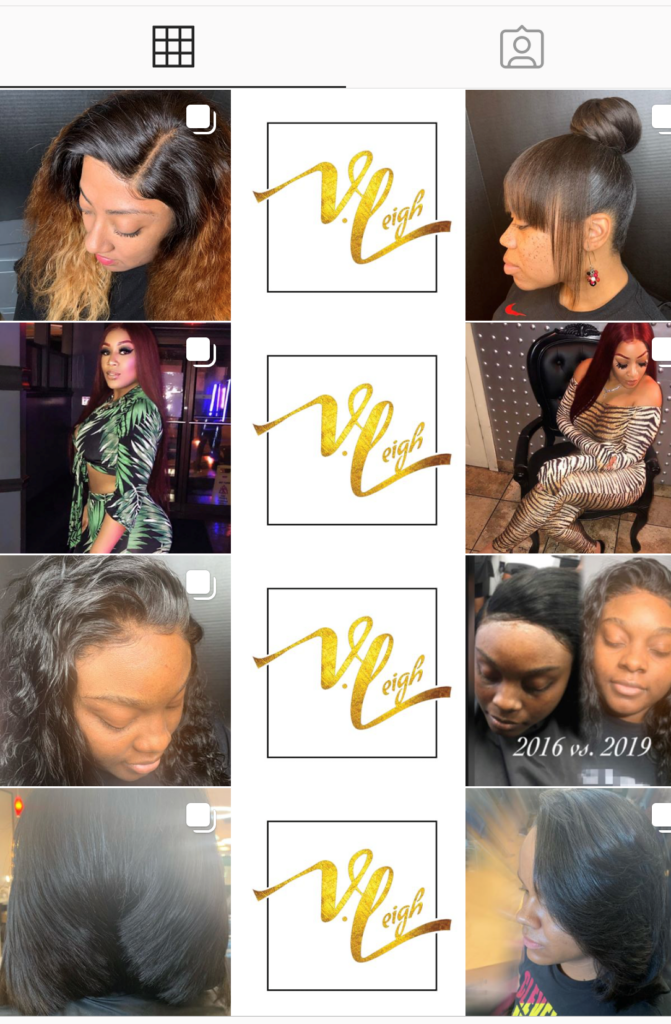 Fortunately for you, cosmetology is a very visual industry and consumer oriented. It makes social channels the perfect medium for promoting and sharing your work and driving new clients to your establishment. Facebook, Instagram, Snapchat, and YouTube are great platforms to incorporate your marketing plans. For business reasons, a professional profile on LinkedIn is recommended. This social channel is invaluable for promotion within the industry for connecting with suppliers, becoming an educator, enacting legislation or even working for your state board of cosmetology. You may want to one day leave the hands-on client service and work within the industry where you can make a positive impact. Take a look at the Instagram screenshot below of a cosmetologist's profile. Notice the purposeful layout of hairstyles and her logo. It gives the page an organized flow and energy that makes it easy to focus on the images.
Another reason to integrate social media is its inexpensive attraction. However, we know time is money and it will take time to implement your campaigns. In addition, if you choose, it can be a low fee usage for advertising or what is called boosting or promoting. Spending $10.00 to $50.00 is an example of budgeting for an advertising campaign on social media channels. Depending on your goals, you will need to have a combination of traditional and digital marketing in your business plan.
Social Channels or platforms used to market and communicate. Even though you may use these channels for business, keep in mind the operative word here is social. We'll go more into depth about what to post later. Below are some of the more popular social channels. There are many, many more. Research on your own and discover what works for you.
Facebook
Twitter
LinkedIn
Pinterest
Instagram
Snapchat
YouTube
Stumbled Upon
Tumbler
Vimeo
WhatsApp
How do you engage the 21st century client? Where are they and what tools are they using to access this media?
Smart phones
Tablets
Laptop computers
Desktop computers
Other smart devices
What content are they posting? The most common content types you should consider for posting are:
Videos
Blog Posts
Text (long or short form)
Photos, GIFs, Emojis
Sharing content of others
Social media is used to increase search engine rankings, push traffic to your web site. Other online uses include:
Payment processing
Shopping
Webinars
Chat with friends and family
Share photos and videos
Sell products and services
Clients and prospects are online
Create Awareness
Promote Events
Stylist or Nail Tech of the month
Extend your brick and mortar real estate to digital real estate
Why Social Media
First some statistics. "Social media statistics from 2019 show that there are 3.2 billion social media users worldwide, and this number is only growing. That equates to about 42% of the current population." (Emarsys, 2019) Mar 7, 2019) In September 2019 there were 7.7 billion people in the world. It is safe to say your clients and prospects are in that number. So, social media gives you a place to connect to your current and potential clients. It is a place to build relationships.
To be found on social media you will need a name. Most of you are probably already have a social presence. Let's pretend for a moment that you do not. Since we are looking at this from a business perspective you may want to create a business social name or handle as well as a personal one. As a professional it is important that you use your own name for your personal accounts as they will be easier to find and connect with. Save the savvy language and handles for your descriptions and taglines. For the business pages, such as Facebook, and other accounts that will bear your business name, reserve them as soon as possible. You'd be surprised how people and businesses carry your same name. You may need to make variances by including initials. Try not to abbreviate too much. Your name should be recognizable and easy to remember just like your website address. If possible. Make them all the same.
Once you have your name it is now time to choose your image. For your personal channels you should use your current face, not your cat, dog or logo for your business. For your business, if you are the face of your business use that in conjunction with your logo. If you are a business entity and want to brand that image then using a logo is a good choice.
Now that you have your name and image, you now need to create your profile. Think about your description and how you can use it on all your channels. Some will only allow a certain amount of words or characters, so be concise and consistent in your descriptions of what you offer and how you want to differentiate yourself from other professionals in the area.
Finally, on most platforms, you get a huge cover image area in which to create your own digital billboard. Use it to show off your business or practice. Make it splash, but not too busy, that we can't focus. Again, consistency is key for branding. Each platform has its own requirements for image or video dimensions and file size. So, consult the help areas on each platform before you start designing. If you hire a graphic designer they will do it for you. It can also be changed seasonally to promote your specials. We like to refer to this area a digital real estate.
Once you have your accounts setup it is now time to engage and gain followers or likes. Invite your clients to connect with you. You should also search from them and follow or send them a friend request. The key is to develop a targeting following to be able to share tips, ideas, promotions and your events. Adding value instead of pouncing your products and services is the desired way to engage friends and followers. No one wants to be sold and pitched all the time. It is the quickest way to lose followers. Start asking questions and be sure to reply to any questions when asked. Intentionally post or comment or retweet your followers and friends. Remember you are building relationships.
Follow these tips for social media success. We call them our "Four Keys to Social Media Marketing Success".
Content topics or type: tips, motivational quotes or statements, promotions, shared from another page or blog
Content Format: video, infographics, photos, newsletters, blogs, text with website links (most social channels will populate the images from the site, so adding a photo will not be necessary)
Develop a 12-month editorial calendar of events. Include seasonal events, holidays and days you create. We celebrate our own Founder's Day on my birthday. It includes a networking event at our location and discounts all month.
Create Content in Batches: Create 52 posts for each topic which equals four posts per week (based on number one above). To avoid getting overwhelmed, create 12 weeks at a time or six. Decide what works for you so it gets done. When the task is too large, we tend not to do it at all. Schedule the posts into your calendar.
BONUS: automate the process. Some social channels will allow you to schedule posts for release at a later date. You can also use apps programs developed just for this process. They include Hootsuite, Buffer, Pablo, Canva, Easel.ly, Piktochart, and Ripl, to name a few.
While you can implement the above plan yourself, you just may not have time. Do not forgo this important part of marketing your business. Hire an agency, social media strategist/marketer to help you plan, create and execute. Fees vary with provider and what you will be hiring them to do. Ask questions and get your proposal from them in writing so nothing is left to chance. Details to consider are:
Who will create the content? Where will the photos come from? Stock images or will you provide real photos from your clients and salon? The written content – will you write it, or will you need the consultant to craft the post with your edits and approval? Do you have graphic and video capabilities? Cell phones DO count as video cameras, but you have to know how to shoot a good frame.